 keyboard_arrow_left keyboard_arrow_right
CNC Gearbox V2 - 8mm - QSC
Lifetime guarantee
100% secure payment
Worldwide shipping
In-store exchange
Refund
Highest precision, made out of 7075 T6 aluminium alloy (the same as used in aerospace, aircraft) with ultimate tensile strenght of 570MPa.
Package includes:
Gearbox for 8mm bearings
Quick Change Spring Guide
Set of screws & pins
  All of our gearboxes are equiped with Anti Reversal Latch Release Hole for better rifle maintenance.
Instead of standard alloy threads for handgrip, we equipped our gearboxes with stainless steel inserts.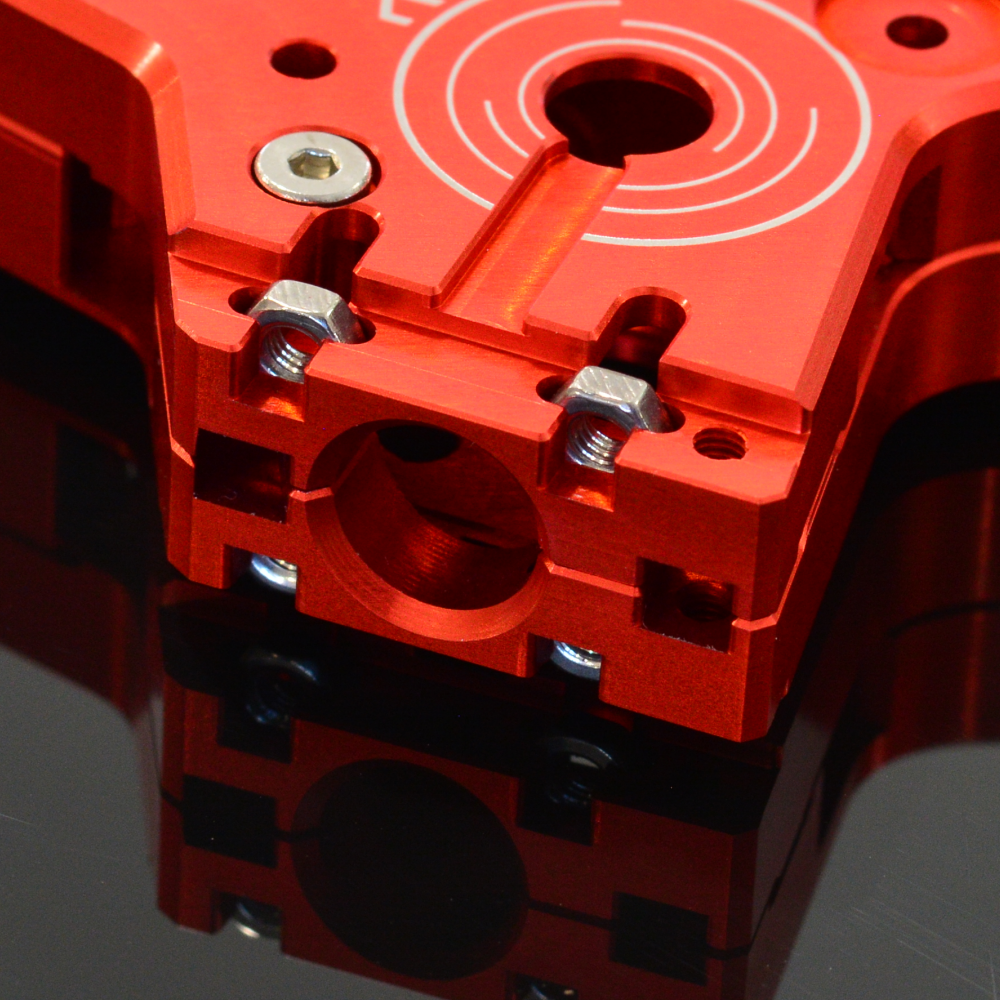 For correct Angle of Engagement we added up long hole at left side of gearbox shell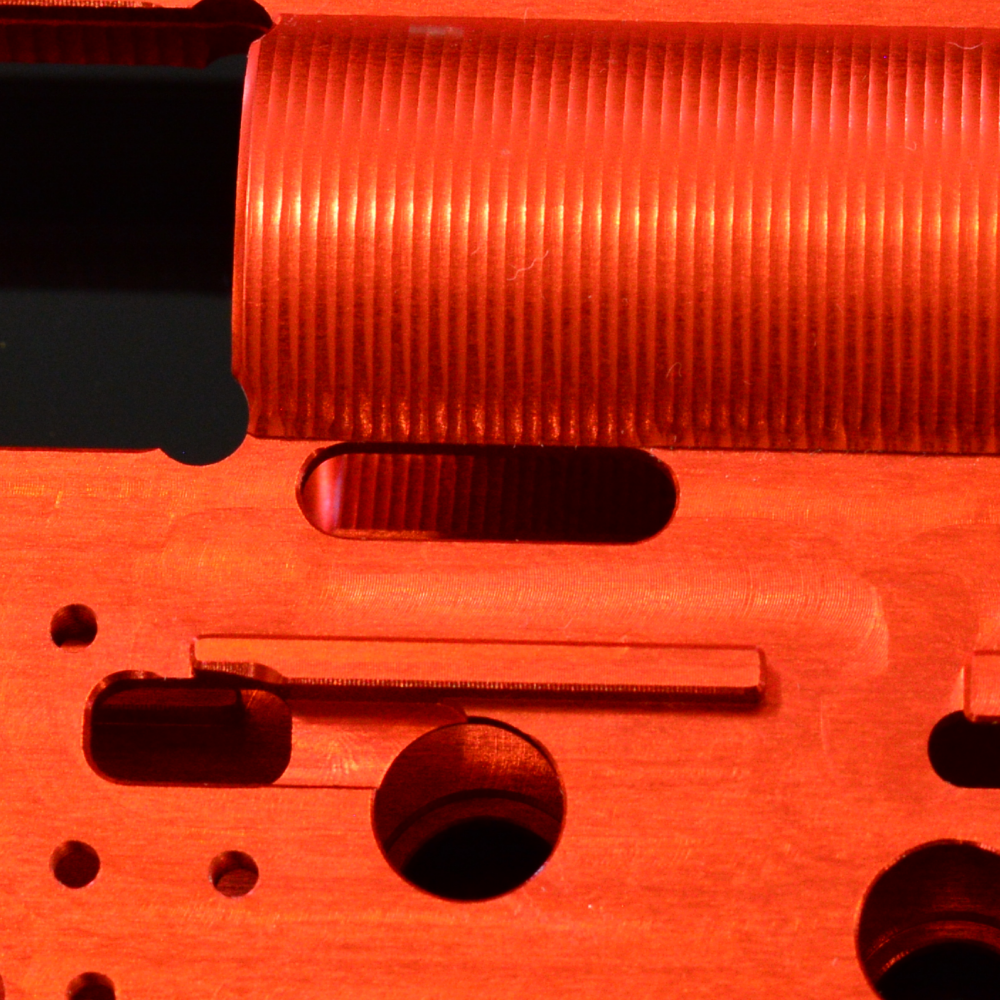 For side to side gearbox alignment in body, you can use two front screws.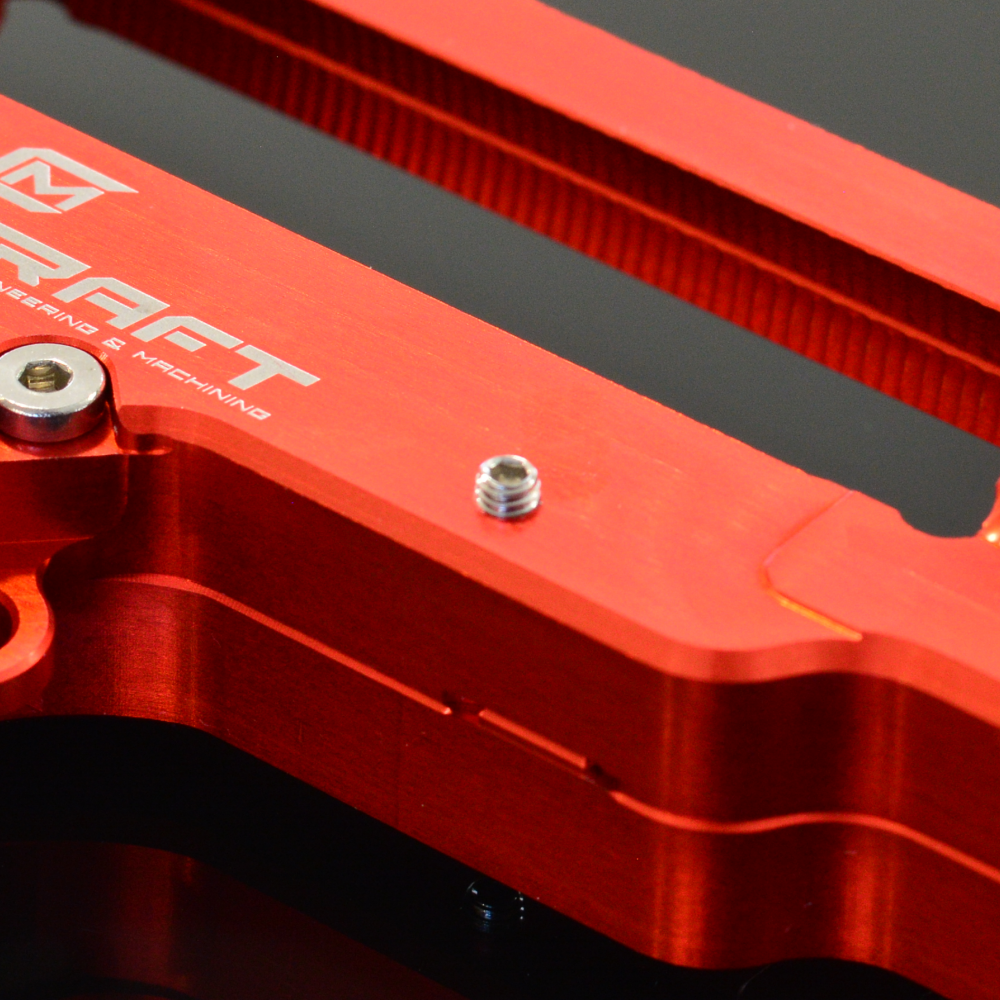 To make gearbox most durable, we added up material at the front end where gearbox is most sensitive to cracks.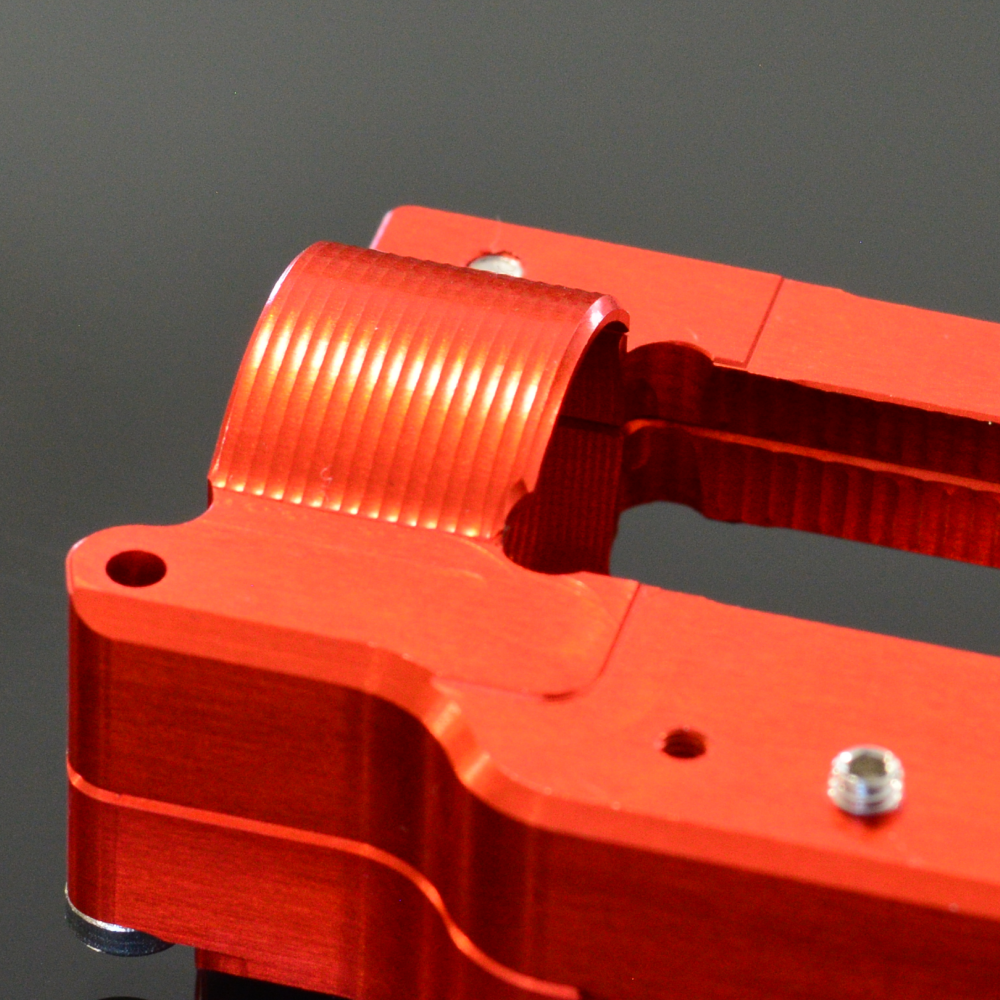 For gear setup, you can use spot holes for every gear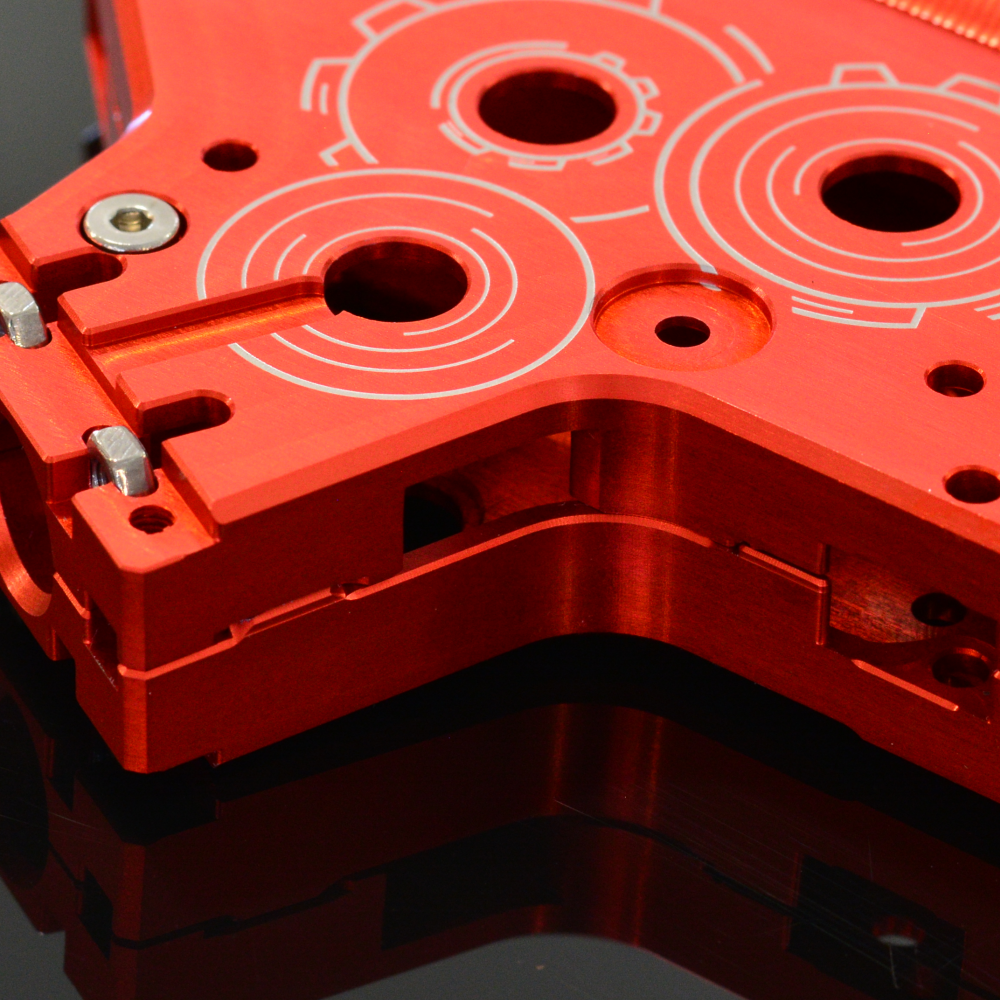 In addition to make assembly easier, we provide our gearbox shells with Quick Change Spring Guides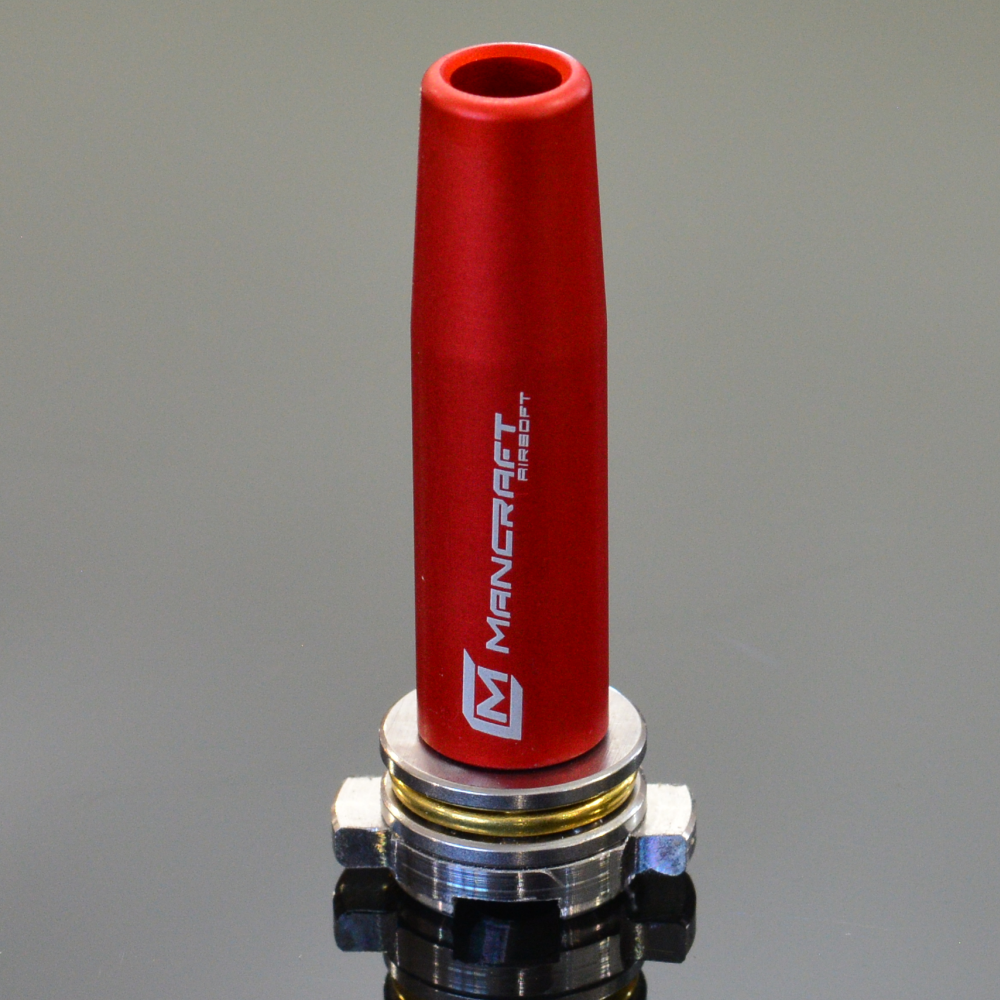 In set you can also find washers for pistol grip. They will allow you to adjust distance between pistol grip and gearbox shell in the way that pistol grip will not touch lower receiver. This allows to precisely adjust AEG motor & make it sound nice and lower wear on the gears.


Warning - do not use shortened cylinder heads with a rubber bumper on the front. These can damage gearbox shell and its not covered by the guarantee. The reason for that is simple: theres no surface for cylinder head to lay on and every shot is trasfered via cylinder head centering pins.