 keyboard_arrow_left keyboard_arrow_right
Mancraft CNC Gearbox V2.5 (V2 long) - 8mm - QSC - BLACK
PREORDER! Shipment in around one-two weeks!
Lifetime guarantee
100% secure payment
Worldwide shipping
In-store exchange
Refund
PREORDER! Shipment in around one-two weeks!
Introducing the Mancraft CNC Gearbox V2 Long – the pinnacle of precision engineering for airsoft enthusiasts. This gearbox is a testament to Mancraft Airsoft's commitment to excellence, leveraging the proven design of our top-tier AEG CNC V2 gearbox while introducing enhancements tailored to meet the demands of the discerning airsoft player.
Crafted from 7075 T6 aluminum alloy, the same material trusted in aerospace and aircraft construction, this gearbox sets a new standard for durability and reliability. With an ultimate tensile strength of 570MPa, the Mancraft CNC Gearbox V2 Long ensures the highest precision and robustness, making it compatible with even the most powerful springs available on the market.
Meticulously cut from a monolithic block of aluminum through CNC machining, this gearbox guarantees unparalleled strength. Its seamless integration into airsoft rifles with V2 Long/V 2.5 gearboxes makes it a versatile choice for a wide range of AEG replicas. Whether you're a seasoned player seeking the utmost reliability or a newcomer looking to upgrade your gear, the Mancraft CNC Gearbox V2 Long is engineered to meet and exceed your expectations.
Key Features:
7075 T6 Aluminum Alloy: Utilizing aerospace-grade aluminum ensures unparalleled strength and durability.
Precision Engineering: Built with the highest precision, the gearbox offers exceptional performance and reliability.
Ultimate Tensile Strength: With a tensile strength of 570MPa, this gearbox can withstand the rigors of intense airsoft battles.
CNC Machined Monolithic Design: Mancraft's commitment to quality is evident in the seamless, monolithic construction, ensuring unmatched durability.
Compatibility: Designed to fit seamlessly into most AEG replicas with V2 Long/V 2.5 gearboxes, offering versatility to airsoft enthusiasts.
Suitable for High-Power Springs: Engineered to handle the most potent springs available on the market, catering to players seeking maximum power.
Upgrade your airsoft experience with the Mancraft CNC Gearbox V2 Long – where precision, durability, and performance converge to elevate your gameplay to new heights.
The black version is covered with a durable anode, the silver version - raw CNC aluminum
Lifetime warranty
Package includes:
Gearbox V2 Long for 8mm bearings
Quick Change Spring Guide
Set of screws & pins
  All of our gearboxes are equiped with Anti Reversal Latch Release Hole for better rifle maintenance.
Instead of standard alloy threads for handgrip, we equipped our gearboxes with stainless steel inserts.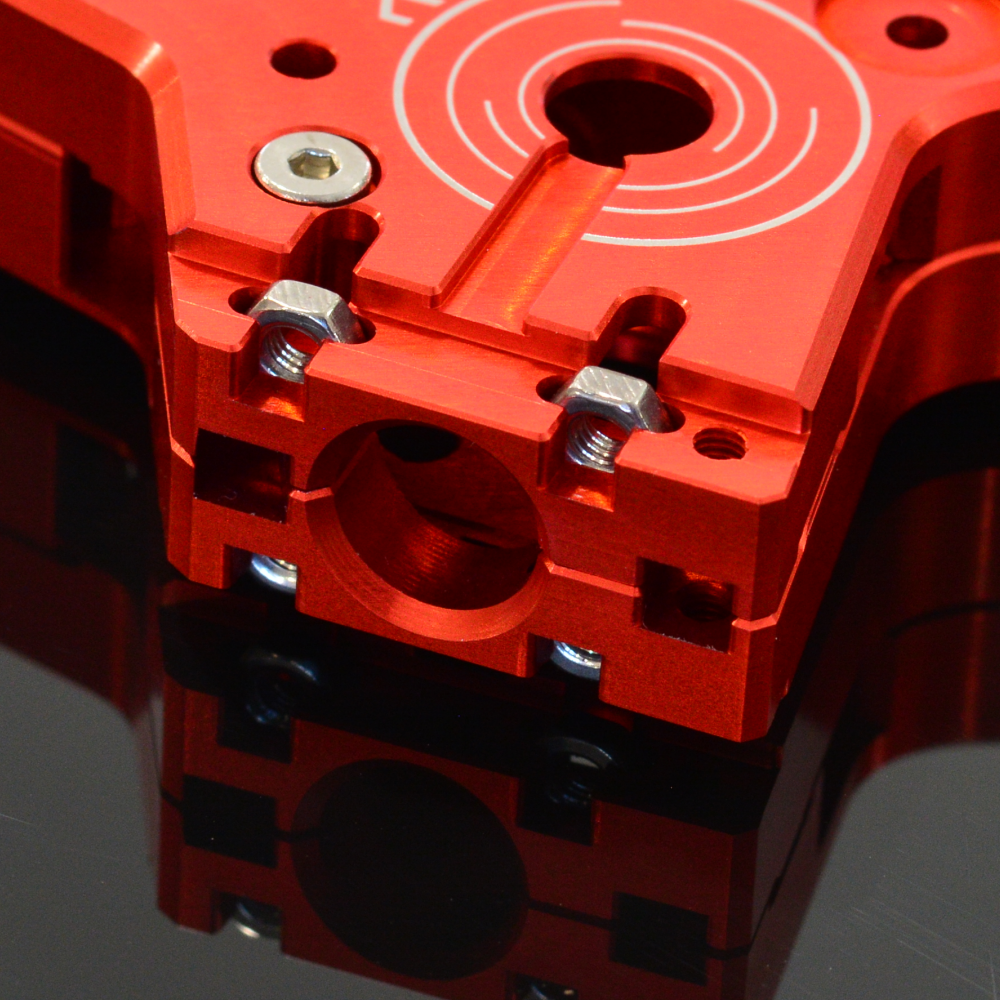 For correct Angle of Engagement we added up long hole at left side of gearbox shell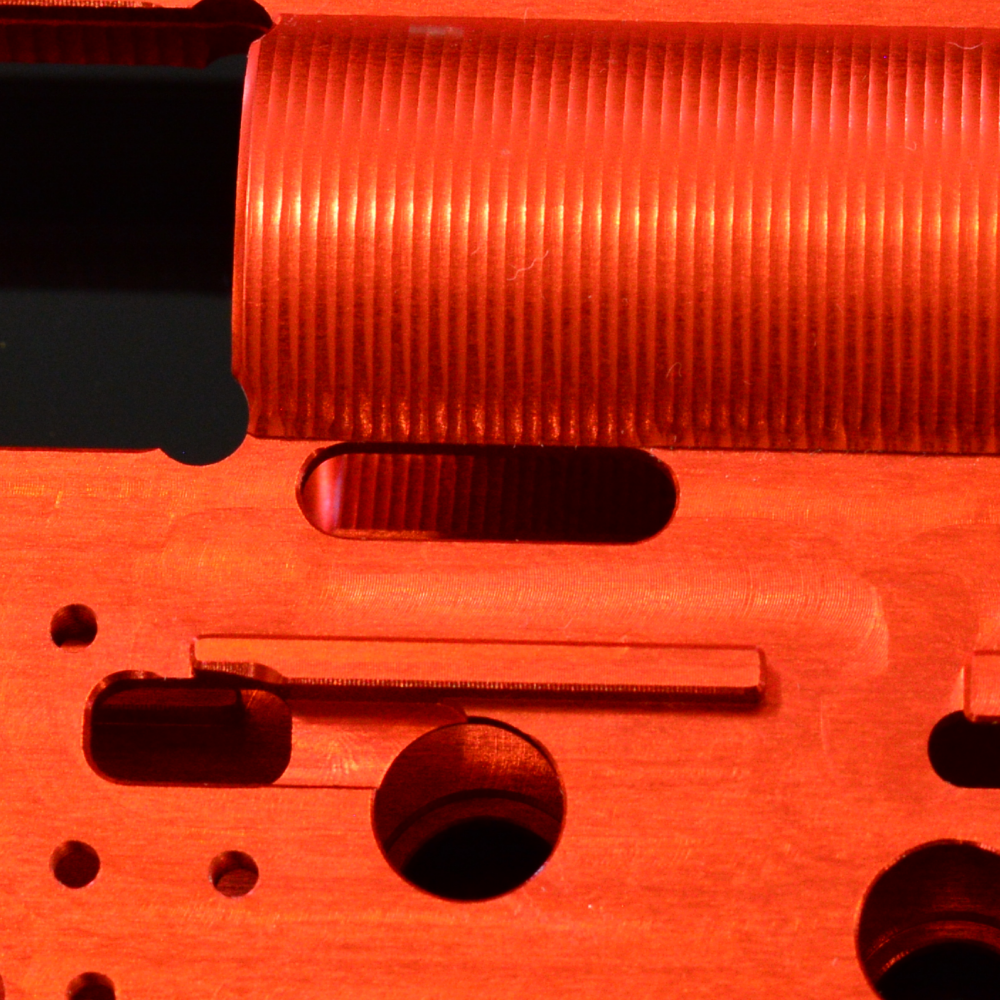 For side to side gearbox alignment in body, you can use two front screws.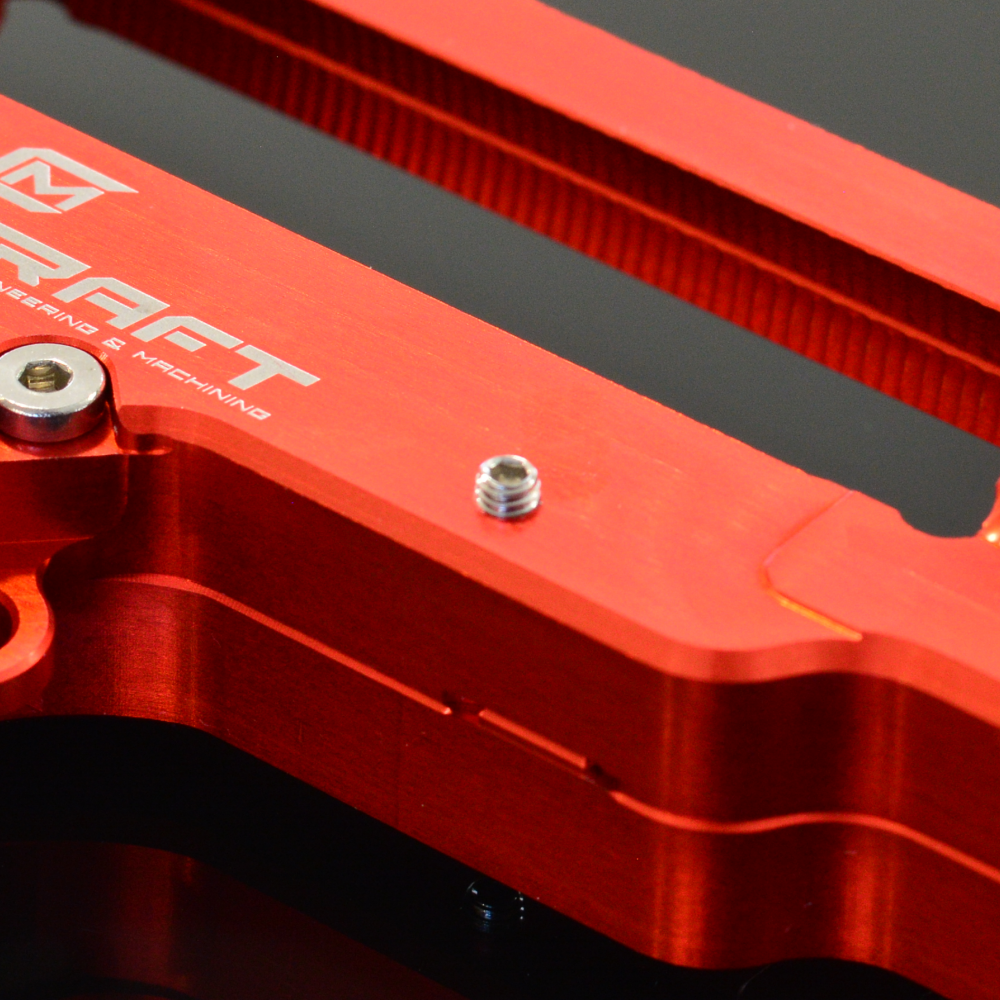 To make gearbox most durable, we added up material at the front end where gearbox is most sensitive to cracks.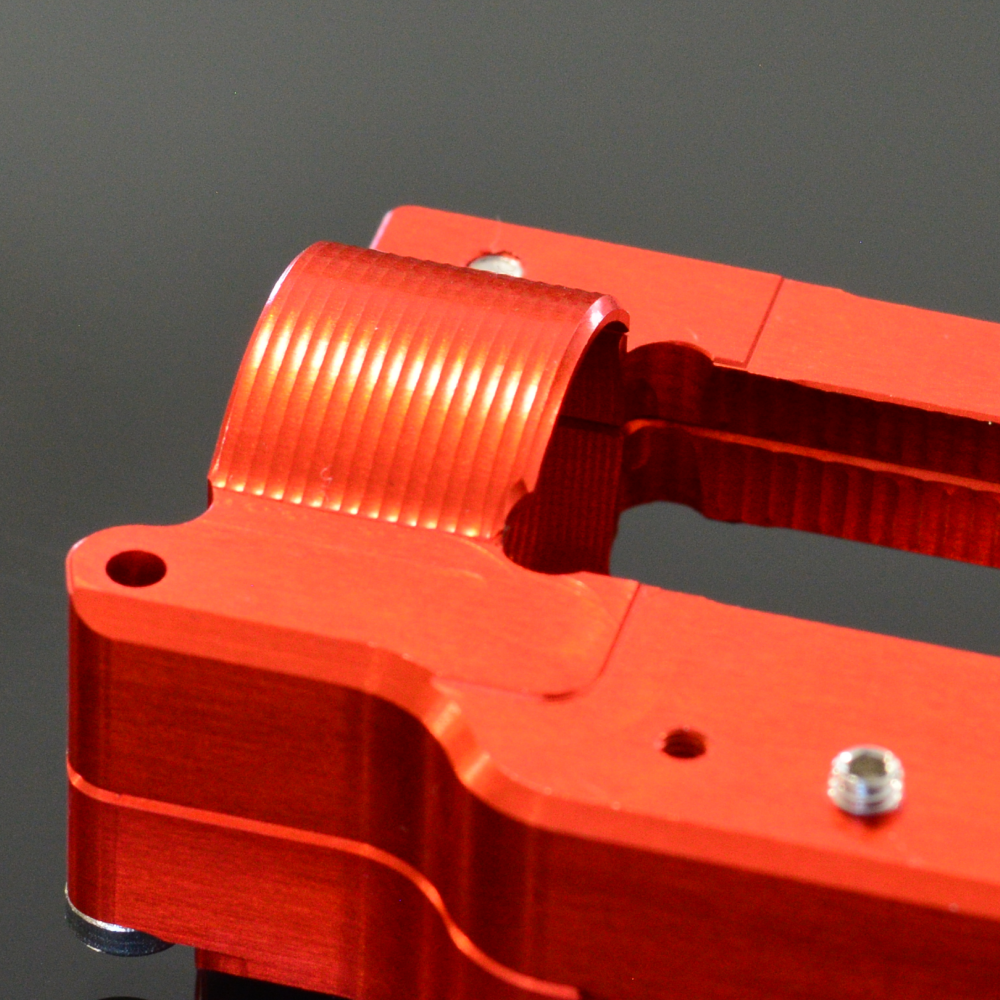 For gear setup, you can use spot holes for every gear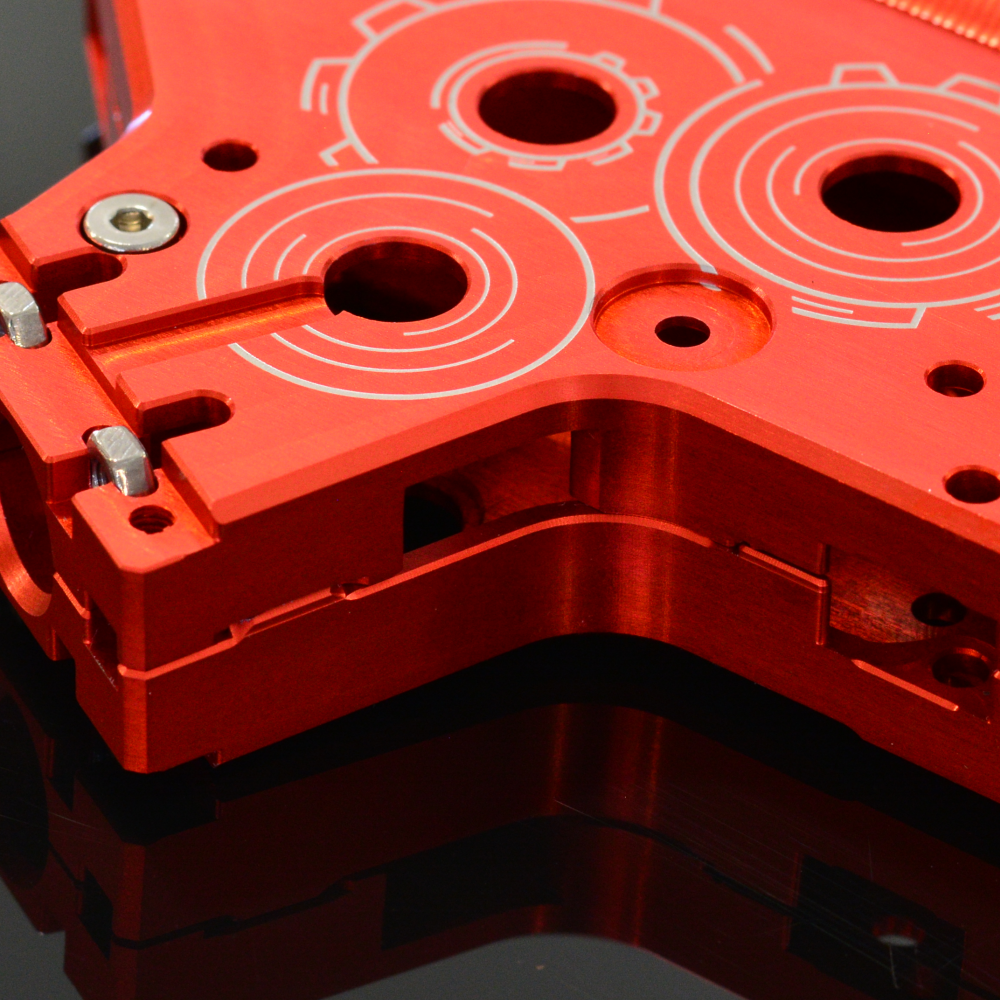 In addition to make assembly easier, we provide our gearbox shells with Quick Change Spring Guides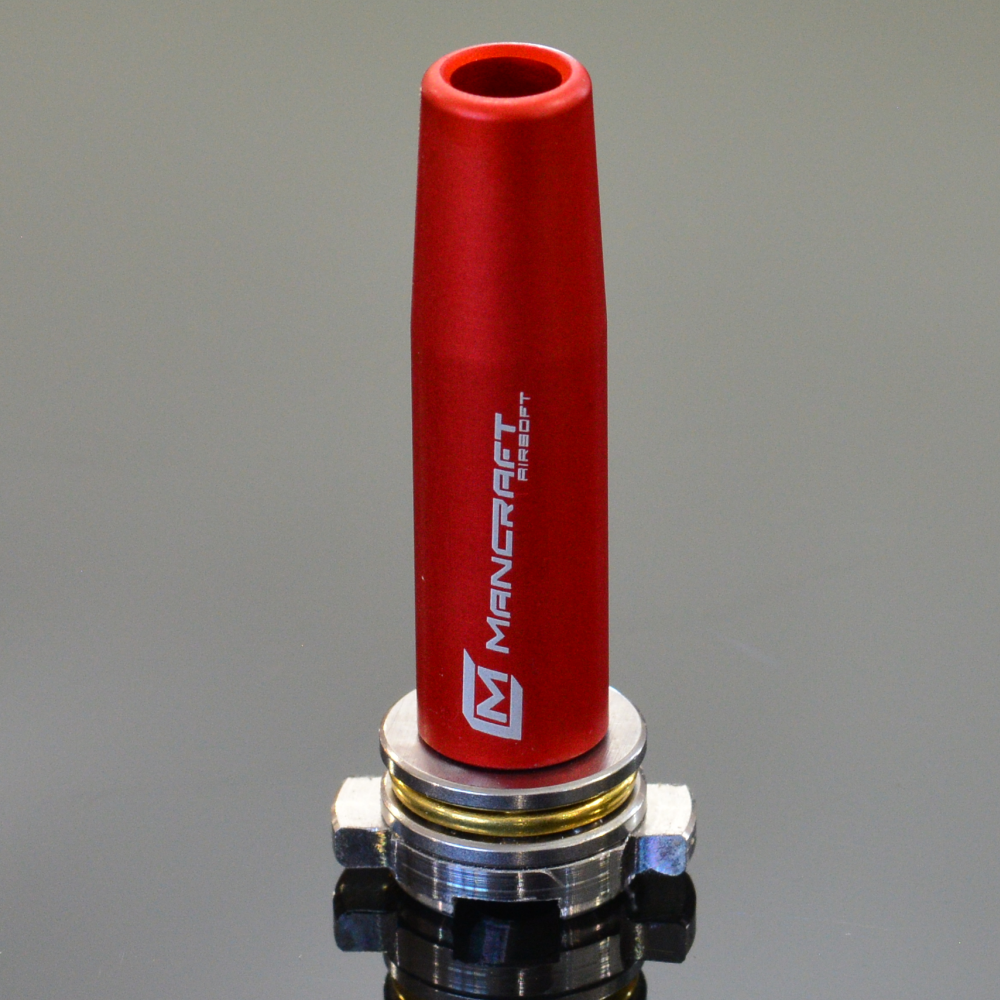 In set you can also find washers for pistol grip. They will allow you to adjust distance between pistol grip and gearbox shell in the way that pistol grip will not touch lower receiver. This allows to precisely adjust AEG motor & make it sound nice and lower wear on the gears.


Warning - do not use shortened cylinder heads with a rubber bumper on the front. These can damage gearbox shell and its not covered by the guarantee. The reason for that is simple: theres no surface for cylinder head to lay on and every shot is trasfered via cylinder head centering pins.