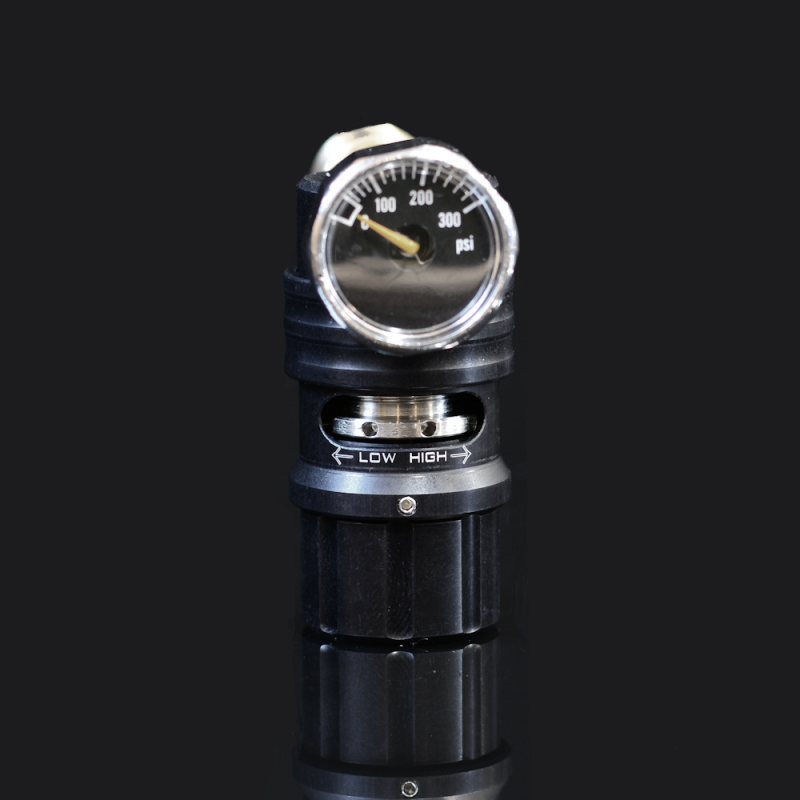 keyboard_arrow_left keyboard_arrow_right
Mancraft MMR Regulator
PREORDER! Shipping in around 1 week.
The latest 2022 user manual is available here: USER MANUAL
Lifetime guarantee
100% secure payment
Worldwide shipping
In-store exchange
Refund
MMR- Mancraft Micro Regulator.  Ultra compact regulator, upgraded, smaller version of the HRR with even better refresh rate.
Features
Modular design, with main body dimensions at 25 x 56mm
Oversized 4,5mm piston bore for extremely high flow and refresh rate
Adjustable output pressure from 60psi to 250psi (60 up to 120psi at soft spring, 120-250 at hard spring (included in set))
zip-tie tournament lock without the need for additional parts
Simplistic design requires only 3 o-rings promoting both reliability and ease of maintenance
It is a device for reducing the pressure of the gas. Pressure can be adjusted in the range of from 4 to about 15bar. Adjustment is done by the screw at the side of the regulator. By unscrewing - the pressure increases.

Entrance of regulator - thread G1/2 "- Standard Paintball HP bottles.

The regulator can be used with ON / OFF and the PIN bottles.


Type of gas: HPA.

Manometer shows output pressure.




.
Data sheet
Rodzaj zasilania

0,8L HP tank with operation pressure under 200bar

Lifetime guarantee

Yes
Specific References
ean13

5904553331749
You might also like