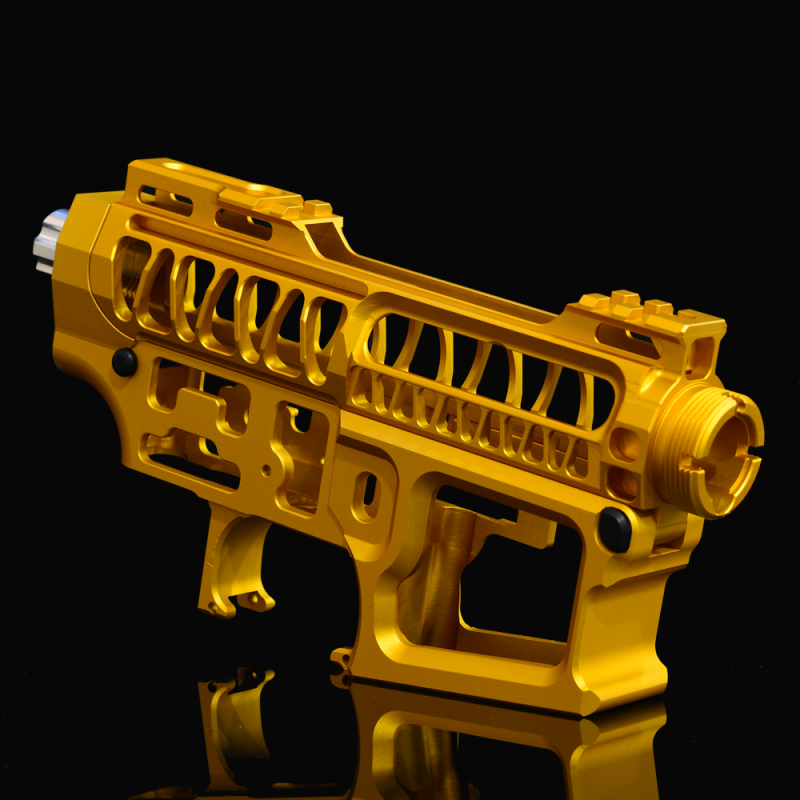 keyboard_arrow_left keyboard_arrow_right
Mancraft CNC M4 Superlight Speedsoft body ver.2
PREORDER! Shipment October 2023!
Lifetime guarantee
100% secure payment
Worldwide shipping
In-store exchange
Refund
PREORDER! Shipment October 2023!
Introducing the new V2 CNC Body for Speedsoft enthusiasts, now available at Mancraft Airsoft! This latest version brings remarkable advancements over its predecessor, specifically designed to cater to the needs of Speedsoft players.                                                           
One notable improvement is its noticeably lighter weight. The new body, including pins and stock adapter, weighs below 315 grams, ensuring agile maneuverability on the field without compromising durability. We also used a replaceable trigger guard in the body to maximize the perfect fit, according to your preferences. Crafted with precision using the strongest 7075 T6 aluminum alloy, the same material utilized in aerospace and aircraft industries, this body boasts an exceptional ultimate tensile strength of 570MPa. It is super stiff and durable, you can indulge in the game without thinking about whether an accidental trip will damage the body, as it happens in the case of cut, ready-made bodies made of ZnAl alloy                                                                                                  
The manufacturing process of our M4-style Speedsoft body involves state-of-the-art CNC machines to ensure a perfect fit and seamless operation. Each piece undergoes meticulous machining, followed by glassblasting and surface coating.
Compatibility is key, and our new V2 Body is designed to seamless anodization treatments. The result is a sleek and robust body that meets the highest standards of quality. The upper receiver features a TM standard handguard thread and TM standard stock mount. This makes it the perfect match for our available handguards, as both elements share the same design pattern, creating an ideal combination. Additionally, the body can be easily disassembled, offering the opportunity to attach military-style stocks with a 1-3/16-16" thread.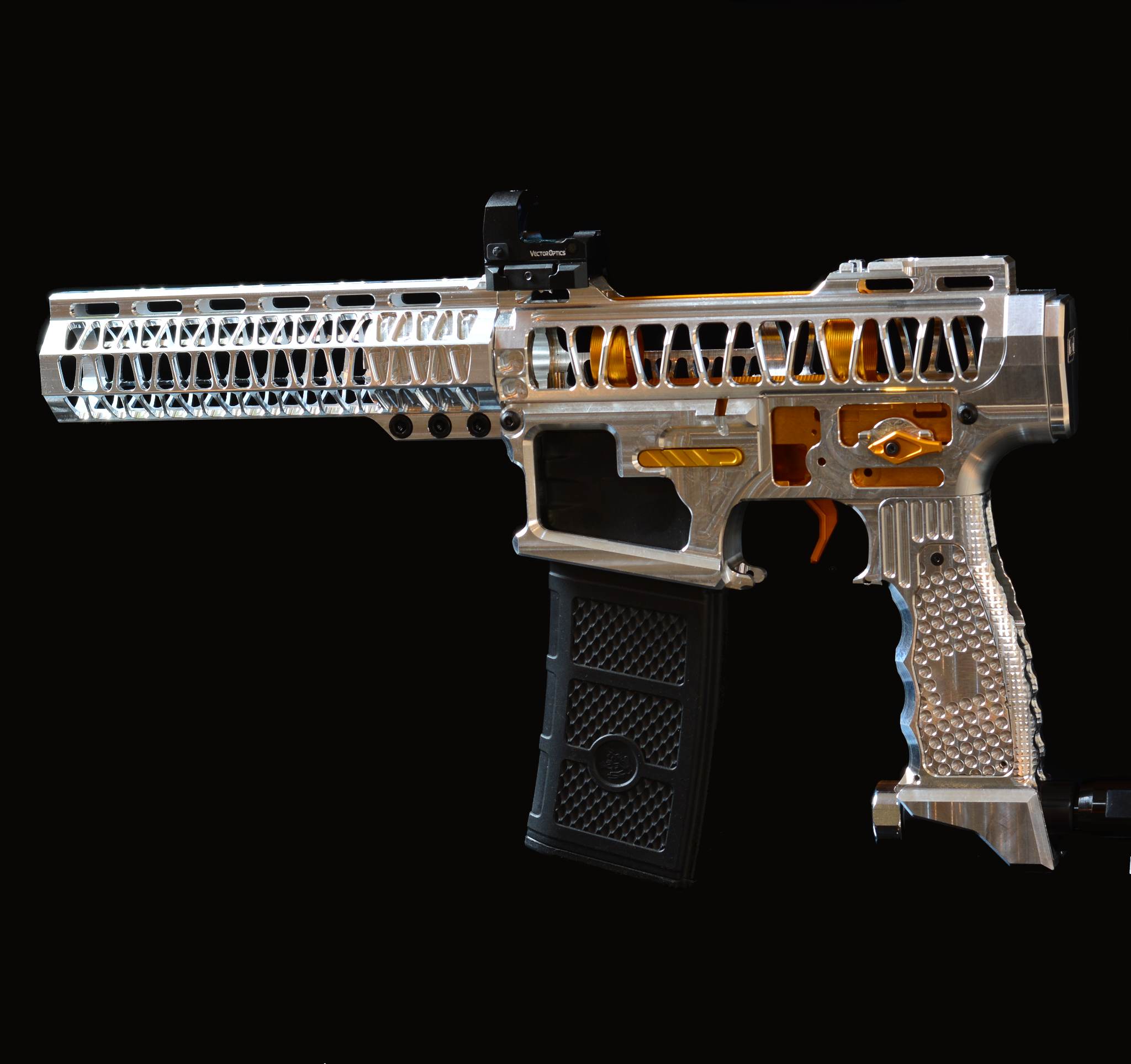 To suit your personal style, the V2 Body is available in five vibrant colors: Red, Blue, Gold, Black, and a raw, uncoated CNC aluminum variant, allowing for individual customization according to your creative vision. The unanodized CNC raw aluminum version is also noticeably cheaper.                             
Included in this set are the upper receiver, lower receiver, pins, and stock mount, ensuring you have everything you need to upgrade your Speedsoft arsenal. Elevate your game with the exceptional performance and aesthetics of the V2 CNC Body from Mancraft Airsoft.                     
Order now and experience the perfect balance of functionality and style for your Speedsoft endeavors!                               
Data sheet
Lifetime guarantee

Yes