 keyboard_arrow_left keyboard_arrow_right
Mancraft HPA SDiK conversion kit
The best HPA conversion kit for airsoft spring sniper rifles.


SDIK set doesn't include QD connector- please select QD EU 4mm or QD US 4mm adaptor.


Conversion kit for SSG-10 - stock trigger need to be replaced with standard VSR-10 type of trigger!
Lifetime guarantee
100% secure payment
Worldwide shipping
In-store exchange
Refund
Do you need more range?
Do you need your rifle to reload easier?
Are you in range of other rifles?

We do have SDiK for almost every rifle at the market. Check list above the price. You will find one for VSR-10, L96, Ares Amoeba, Ares standard rifles, CM.700, Silverback SRS, SWD, ST.338 S&T, SW-01, SW-04, CA-M24, King Arms Blaser R93, MB4411, MB44xx, TM M40A5, Action Army AAC T10,  Ashbury ASW 338LM and many more! Check it!


SDIK - Sniper Drop in Kit - a set of components which allows converting a spring rifle into gas-powered rifle. It is cheap and very effective method to upgrade.
The entire structure was designed from the ground up - as evidenced by the patent issued. The Conversion Kit is based on a simple and effective system of gas supply that is reliable and durable.
With proper construction and materials, the mechanism does not burden other components of a gun - they may be standard (e.g., the trigger assembly, cylinder etc). Rifle can be reloaded with one finger - overcharging is very smooth.
By using an appropriate regulator it is possible to obtain very stable (+ /-3fps), satisfactory fps.
Using Mancraft regulator provides to continuous adjustment velocity from zero to maximum for the replica (depending on the length of the inner barrel). 
 
In some rifles assembly may require modification of the body/parts.



Example values for L96 (Mb-08 Well rifle), 590mm length Edgi barrel, modified hop up chamber:
---
pressure [bar]/ Bb weight [g]
4
8
12
15

0.2

436.7/ 436.3/ 439.9/ 435.3/ 435.0

589.2/ 587.6/ 589.9/

588.3/ 589.2

666.3/ 663.1/ 664.0/

667.3/ 667.3

721.1/ 723.1/720.1/

721.1/ 721.1

0.3

376.6/ 379.6/ 377.6/ 378.9/ 378.9

529.2/ 528.5/ 527.9/

530.5/ 529.8

604.0/ 606.0/ 606.6/

607.6/ 607.6

661.1/ 658.1/ 660.1/

660.4/ 658.1

0.4

-

476.7/ 478.7/ 477.4/

476.4/ 474.1

556.1/ 557.7/ 561.3/

554.1/ 556.1

594.2/ 594.2/ 595.8/

596.5/ 599.7
As always: We do not prefer such high results, but negligible scattering and very easy to reload – this is what we were looking for. 




The kit includes:
-conversion
-supply hose (about 1.4m)

The kit does not includes regulator.

SDiK manual in PDF:
http://shop-mancraft.com/instructions/instrsdik.pdf
Basic SDiK installation guide: 
https://shop-mancraft.com/en/content/36-sdik-general-installation-guide

Modifications required for SRS:
https://shop-mancraft.com/pl/content/24-srs-required-modifications  

Installation instruction SDiK Ares Amoeba Striker S1:
https://shop-mancraft.com/en/content/30-ares-amoeba-striker-s1 

Installation instruction SDiK SRS (pull version):
https://shop-mancraft.com/en/content/34-srs-pull-version-installation-guide

vsr, l96, aps1, hpa
Data sheet
Rodzaj zasilania

CO2

Ciśnienie max

15bar

Ciśnienie min

-
Specific References
ean13

5904553331138
You might also like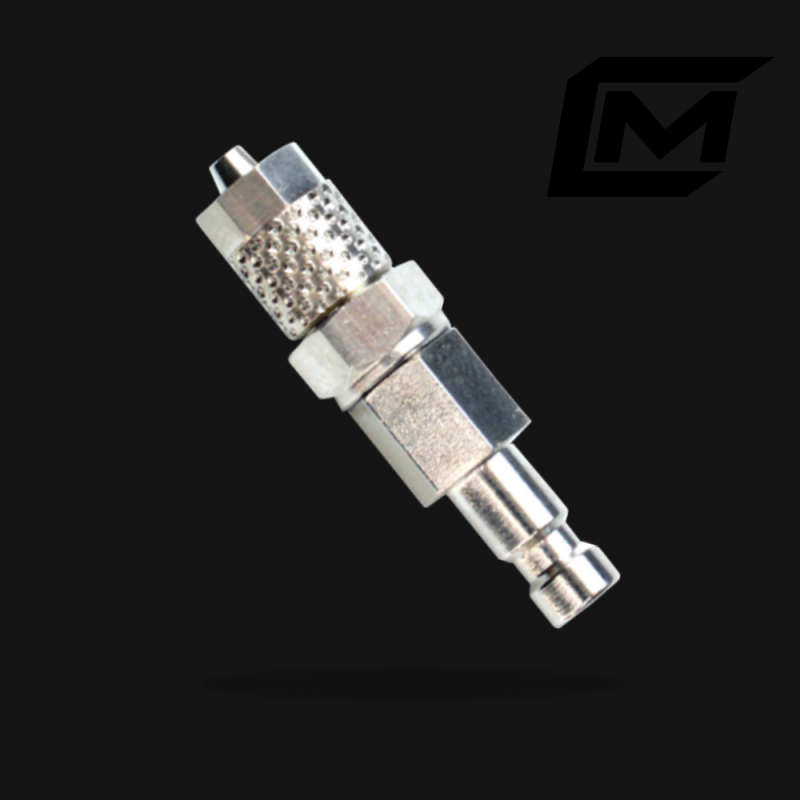 regulators
Mancraft MMR Regulator
PREORDER! Shipping in around 1 week. The latest 2022 user manual is available here: USER...